"We were blessed to have Sasha 15.5 years. Sasha enjoyed being around her pet friends. She always seemed to know when you were feeling down and gave you a lot of pet kisses. She loved chasing squirrels in our yard.

We loved her and everyday she showed her love back. A piece of my heart will always be missing without her in our lives. I believe there is a pet heaven. Rest my love and be in peace,
Love, the Morrison Jr. family"
"Sasha" Morrison 2006-August 24, 2021
---
"Stitch was our little 10 pound Miniature Pinscher that was the last of our original pack (Stryker, Diesel, Stitch, and Diego). We are so sad to see him leave us. We will miss him very much. RIP our fur baby, Stitch Poo!"

"Stitch" Rush 7/22/2005-7/26/2019
---
"Our Abby was almost 14 years old. She was a wonderful little Schnauzer. She will always be in our hearts. We love & miss you Abby."
"Abby" Fischer 12/16/2004-11/8/2018
---
"17 years and 3 months I had the sweetest best friend in the world. He wasn't a barker and had manners (how funny is that). Smokey was loved until the end and will be deeply missed. So many thanks to Blue Grass Vet for being the best with Smokey, and such compassion. 7 pounds of pure sweetness."
"Smokey" Ratliff 07/04/2001-10/18/2018
---
"Emmy was truly our furry child.. she was one of the sweetest gentlest of all the dogs I have ever owned. As a therapy dog she helped a young lady get back to communicating at the hospital. She did agility with me just to play the game with me. She did not enjoy competing... she was always wanting to visit friends. She was my first work partner at Invisible Fence Brand as a dog trainer. She was so gentle welcoming other dogs, kittens, etc. Thank you for being so kind in helping her to cross over the rainbow bridge. We are happy to have found you as a Veterinarian and clinic. We have always been treated kind and welcoming by all of your staff and the last few visits in were all unplanned. Thank you from the bottom of our hearts. The family of Emmy Sickler"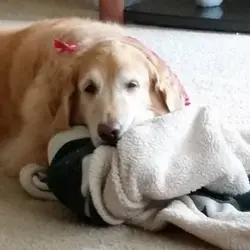 "Emmy" Sickler 10/15/2006-4/27/17
---
"What we have once enjoyed, we can never lose. All that we love deeply becomes a part of us. Gunner was an amazing dog - when we first met him we fell in love with him. The day we had to say goodbye was one of our hardest days. He is still with us every day and we will always keep him close to our hearts."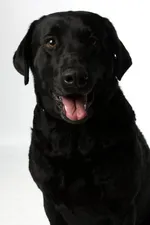 "Gunner" Withem 3/12/2006-11/19/2013
---
"Jaxson" was a great dog and companion. He was so gentle and sweet, besides that wicked tail wagging back and forth. Best dog ever! You will be missed Jax. Love you, buddy.
Diesel "Jaxson" Tay 12/28/2007-3/31/2016
---
"Bud" Smith-"He will always be our best friend and always be loved"
---
"Stryker" was our first fur baby and it breaks my heart that he's not with us anymore. He will be missed so much. We love you Stryker Wyker!
"Stryker" 8/10/2004-11/23/2015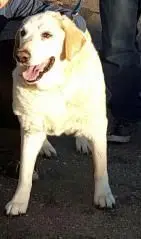 ---
"Tank" was our beloved child for 13 years. He was a joy. He always knew how to put a smile on our face and cuddle when we needed a cuddle. He will greatly be missed. We know he is in a much better place now and with his mom and brother. See you again buddy. RIP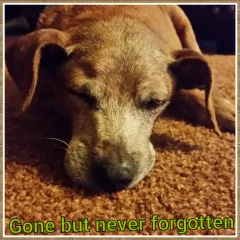 "Tank" 4/10/2002-11/30/2015
---
"Arthur" loved being outside sun bathing and chasing squirrels. Losing a pet is never easy but knowing that he is up in heaven cuddling with Grandma is the most comforting thing. Each day it will get a little easier but there will always be a pawprint on our hearts that he has left for many years to come. We are so glad to have been able to spend 11 years with one of the greatest dogs ever. Even though he is no longer by our sides he will always be in our hearts!
The Schutte Family
"Arthur" 2004-9/18/2015
---
"Bailey" Paul loved to play ball with her brother, "Baxter". She was the best snuggler and definitely was a lover not a fighter! She loved everyone!
July 2002 - March 2015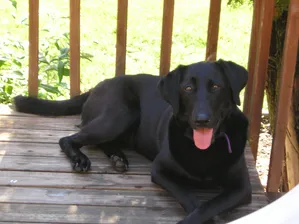 ---
"Baxter" Paul loved to play ball and spent as much time as possible in the water! He never missed a moment to have a good time! He was gentle, smart and will be deeply missed.
November 2000 - April 2015
---
"Vonnie" Berger was an office dog at RICA who liked to visit with everyone throughout the day while they worked, but was the best companion to myself and my entire family. RIP Sandra
10/31/03 - 9/15/14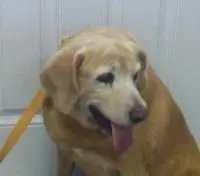 ---
"Radar" was a wonderful companion for 11 and ½ years. He will be remembered, always.
6/15/00 – 3/1/12 Posted by: Dr. Joyce Werning