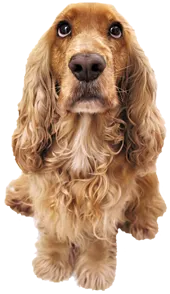 Blue Grass Veterinary Hospital is proud to serve the Blue Grass IA area for everything pet related. Our veterinary clinic and animal hospital is run by Dr. Joyce Werning, who is a licensed, experienced Blue Grass veterinarian.
Our team is committed to educating our clients in how to keep your pets healthy year round, with good nutrition and exercise. Blue Grass Veterinary Hospital stays on top of the latest advances in veterinarian technology and above all, remembers that all animals and pets need to be treated with loving care in every check-up, procedure, or surgery.
Reviews
Read what some of our clients had to say about our care!
"Our visit was just the best, from appointment scheduling to Nellie's wellness checkup to our stopping by the front desk to pay for your excellent services." -Mary O.

"We love Bluegrass Veterinary Hospital! Great people that actually care about your pets." - Jason P.

"I love this place! My Bella is 9 and have taken her to many places, but BGV has taken the best care of her. They are friendly, informative, good with people and animals. I won't take her anywhere else now, we have found our people." -Kelly T.

"We always have the best experience here, and feel like our dogs are getting the best care. Thank you!" - Ian M.

"This vet office has been amazing to us!!Even moving out of state we still do all of our vet care with BG vet!!" - Colten T.

"You are the BEST!" - Barbara J.


When asked how we can improve, our clients have said,
"You were WAY above and beyond already! Thanks for taking care of our furry friends." -Susan P.

"I'm not sure you could make it any better. I love this veterinarian office!" -Lori S.

"I can't think of anything that you could do better, just continue to do what you are doing. Our Shy'La absolutely loves coming to see everyone. I love the way everyone responds to her and how Shy'La responds back. Both doctors and staff are a real delight and from their performance you can tell each of them enjoy being there." - Carol D.

"There is nothing you could have done to make things better. I have never felt so comfortable and listened to like I felt when Liberty was in your care. Your communication skills are impeccable and I will be moving my other dog to your office as well! I truly appreciate all of you and the wonderful job you did with Liberty." Barb M.